London
Pre Wedding Photography
When we first started traveling overseas for photography, London pre wedding photography was one of the first
packages we started offering.
London has to be one of the most popular cities for pre-wedding or engagement shoots, and there is a good reason why. There is no
other city in the world that provides such majestic and historic locations as the UK capital does. The iconic Big Ben and St Paul's Cathedral are a perfect
example of classic British architecture in all its glory. Every location you find gives off a sense of historic timelessness.
Furthermore, London is a creative hub and will also give you a plethora of artistic, as well as modernist locations for your pre wedding
shoot. No matter where we take your photoshoot in London, we can promise your photographs will be extraordinary.
We would love nothing more than to capture your love in front of the Tower Bridge as it opens for a ship, or, at night,
when this awe-inspiring structure really lights up creating a specialist viewpoint. Furthermore, we love to capture some of the best images as we glide
over the water with the Houses of Parliament in the background.
With us, you can find out just how much beauty London has to offer and how effortlessly this city molds to fit your style and every wish.
Enquire
London Pre Wedding Photographer Discounts
Simply perfect, in a way only all British destinations can be, London provides some of the world's most famous landmarks. Whether you
want your Christmas love story captured in Britain's capital, or visit the many magical lavender fields, London will make your love shine through in
your pre-wedding images.
Take a look at the plethora of London pre wedding promotions we have prepared for you. From May to December choose the style of
pre wedding that perfectly fits your style.
Photography Services in London
Anything you can imagine we can make a reality in this magnificent city. London offers a plethora of memorable scenes,
complementing our many outdoor photoshoot services.
No matter the occasion, trust us to tell your London love story splendidly, capturing your memories brilliantly, giving you photographs
to admire for life.
Outdoor Pre Wedding
Proposal Shoots
Engagement Shoots
London is the best pre wedding photography destination in the world. This Love Studio captured us enjoying every moment of the city. Jeremy & Cyndi
Pre Wedding Photoshoots in London
Fantastic London Pre Wedding & Engagement Couples
Being one of the biggest cities in the world, London is filled with many famous pre wedding landmarks for many different couples of all styles and preferences.
Whether you are romantic, shy, or adventurous, this city will present the perfect gallery for us to capture the gentleness of your emotions.
As a multicultural city, London is buzzing with excitement and unparalleled energy perfectly fitting for couples as equally energetic as the city itself. Every photograph perfectly manifests the joy and fun every couple receives when enjoying a pre wedding shoot in London.
---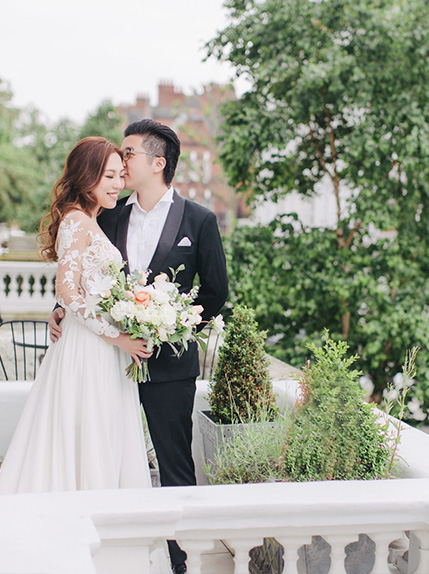 Kerry & Billy
Kerry and Billy were one of those couples that knew right from the start what face of London they wanted in their pre wedding photographs. We ended up incorporating plenty of historic landmarks into their photos including St Dunstan's medieval church. Complete with mesmerizing ruins, the stunning location helped us create a fantasy-like pre-wedding story.
We continued our London photoshoot in a similarly sophisticated style, dedicated to giving this couple what they envisioned and what they dressed for. With an elegant tiara on her head, Luna looked like a fairytale princess living the greatest love story of all time.
The elegance and grace of their love were beautifully captured in every photograph thanks to London lending its glorious buildings and historic genre to every image.
Our photos are dreamy, creative, and match our style perfectly. Highly recommend This Love Studio to all engaged couples. Han & Natalie
Packages & Rates for London
Discover the perfect pre wedding package for the city of London
There are no limits to what you can achieve with our London packages. Besides taking many great on-street memories, with the busy London life buzzing around you, you can select alternative packages that include museum visits, places of interest, and of course photos at some of the world's most memorable locations.
From the London Eye to a ride on the boat over the Themes, just take your pick, and we will create a schedule to ensure the perfect scenario when we capture the kiss that says it all.
Take a look at our prices for the sophisticated and modern capital of the United Kingdom and see the various possibilities you can have with our excellent offers.
Get In Touch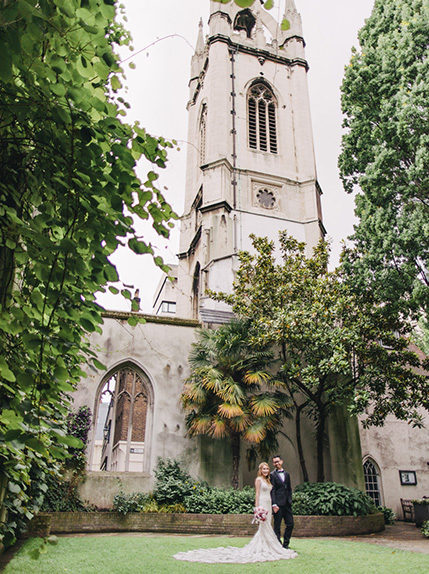 Every photo we look back on brings back such a fantastic memory. This would not have been possible without the This Love Studio team. Alex & Coco
Testimonials from London Couples
Kind words from happy couples that discovered London with us
For those who have yet to visit London, our advice is not to believe everything they read about this city. London is so much more than what it seems, with every building, street, nook, and cranny have a history and story to exhilarate and entertain.
You can see all the small marks of the passage of time engraved in this city, giving it both an old and timeless vibe. This is the vibe we want to transfer to your pre-wedding and engagement photographs. We give our best to make your love stand out in the photos as something greater than London itself.
In the reviews below, you will find many great reasons as to why this location is simply, man-made perfection.
Leilani and Santiago
"I am so glad we booked This Love Studio to do our pre-wedding photographs in London! They were so patient with all our questions and explained every single detail. Our photographer was extremely professional and kind and just made us feel comfortable taking pictures in the streets of London. We were blown away by the quality of our photographs and their style that was just so natural. We couldn't have asked for anything better. "
Taylor and Jordan
"This Love Studio were a delight to work with for our pre-wedding photos. They came as highly recommended by a friend of mine and once we've seen their portfolio we understood why. From the get-go, we had perfect communication. They responded to all our emails so quickly and made sure we have all information we need. On the day of the shoot, we met with our photographer who was a brilliant fellow, so polite and kind, but also a really passionate photographer. He had so many great ideas for our photographs but never once made us pose or do anything we weren't comfortable doing. When we got our photos we were blown away! They were spectacular. We look so relaxed and in love, it was like someone just took our pictures without us even knowing. A fine example of amazing photography!"
Faith and Cooper
"Thank you This Love Studio for all your hard work. We are so happy with our photos, they are simply beautiful. Our pre-wedding shoot in London was such a great experience and we were so carefree on the day it was amazing. The photographer that followed us that day was so professional and dedicated to exploring every photo opportunity. He made our day pass really quickly and in good cheer. 5 start photography service! Highly recommend!"
Rose and Brayden
"We were so glad that we chose This Love Studio to take our pre-wedding photos. Their photographer was just the right kind of friendly and professional. We were amazed by the effort he made to understand our wishes and our style. He took us to so many great spots in London and showed us around the city as well as he could. We are so grateful for this and for the photos he captured. They are amazing! You can see so many emotions in them we were left speechless. And they were exactly what we wanted. Honestly, if I could I would hire them for every occasion."
This Love Studio delivered the most amazing pre-wedding photos that we could have ever imagine. In love with our gallery. Thank you. Kirsty & Jack
Pre Wedding Slideshow London
Moments and Memories from past London Pre Wedding Photoshoots
There is something for every couple in London and, just like the city itself, our photographs are filled with various locations and
backdrops. Amongst this diversity, our couples stayed the main focus. You can see how perfectly their special moments transferred to
photograph in our London slideshow portfolio.
Play Slideshow ►
The Pre Wedding Destination for Everyone
Full of History, Artistic Streets & Modern Wonders, London Offers Everything
Offering a plethora of everything, London still stands as one of the best pre wedding, & engagement locations in the world.
This is what pre wedding utopia feels like. With so many different nationalities and religions under one roof and a city painted in different cultures and colors at every turn.
Moreover, throughout all the multicultural attributes and creativity, history and tradition are strong in historic London town. You can visit many great spots around London and feel like you stepped into medieval times.
While we capture your special memories, the tradition of the city will remind you why this metropolis has lasted for centuries, inspiring you to create some of your own.
---
When is best to experience a London pre wedding photoshoot?
London is notorious for its rainy weather, but there are times of the year when the chance of rain falls, allowing you to explore this city in all its glory.
Spring in London may be a bit cooler, but there are fewer rainy days from March to May than any other month. The parks and gardens of London will be in full bloom giving a lavish green hue to your pre wedding photographs.
On the other side, if you are brave enough to risk more chances for rain, September and October are perfect months for you to plan your photoshoot, as fall gives a warm, golden tone to the city's foliage.
Why Everyone Loves London
A cosmopolitan town, but mindful of its rich heritage, London is one of those "one size fits all" locations. No matter what your style, preferences, and love story is, there are places in this town dedicated just to you, allowing your pre-wedding vision to come true.
It goes without saying that London is perfect for city-loving couples; the young, both at heart and in age, creative and modern couples who like to be surrounded by uplifting energy and buzzing excitement.
Furthermore, for couples that are a little shyer in nature, London has several secret gardens, ready to feature in your photoshoot.
View Our Calendar
London was pure brilliance. It offered everything we wanted and our photos reflect our happiness in exploring the city. Kelly & Newton